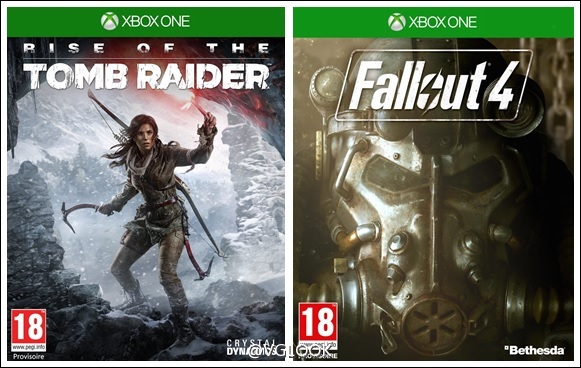 [Xbox One] Rise of Tomb Raider. Surprisingly good. Finished in a week. I never played through any previous Tomb Raider games and had pretty negative impressions on this series. But this one is done well: nice graphics, friendly to players, fighting is good enough. Lots of exploration makes this game fun.
[Xbox One] Fallout 4. Probably my choice of game of the year. Played it through in about a month. Awesome graphic details and super flexible game system. Probably the only game I'd like to replay but may wait for a DLC upgrade.
[iOS] Blek. Light puzzle game. Stuck at level ~50.
[3DS] Xenoblade Chronicles 3D. Traditional JRPG. It was fun and nostalgic at the beginning but after 15~20 hours I gave up on it. The graphics on 3DS are just not good enough for me to enjoy it with a slow mood. Still bought Xenoblade Chronicles X Wii U version though. Hopefully will pick it up soon.
[iOS] Prune. Another light puzzle game featuring beautiful artwork. Finished in ~2 hours.
[iOS] Lifeline. Text adventure game. Basically a novel with a bit real life time flavor. Worth a try.
[Xbox One] Metal Gear Solid V: The Phantom Pain. Well it's a great game but it's not as good as Fallout 4 or even Tomb Raider. For those 2 games I couldn't stop playing it. MGSV made me feel stressful and want to take a rest after playing for a while. It's more for serious gamers or people who have plenty of time for gaming I guess. I'm still at ~30% progress and hesitating whether to pick it back up.
[Wii U] Splatoon. Nice shooting game on Wii with lots of innovations. I highly appreciate this game and enjoyed it for a few weeks. But multi-player shooting game just doesn't engage me for long so now it's on shelf.
[Wii U] Mario Maker. I simply don't dig this game at all… Played maybe 2 hours top.
[3DS] Monster Hunter 4U. My family main game from Mar to May.
[iOS] Terra Battle. A mobile puzzle RPG? I'm not sure how to describe its type. Spent quite a lot of time on it in Jan/Feb. It had an interesting battle system and nailed the "growth" feeling in RPG well.
As expected there are more mobile game appearances in the list compared to previous years. However if we compare playtime, mobile games are still trivial for me and console games dominate living room time. This probably won't change in the next few years.
It's worth-noting to me that there was a blank period between May and Sep/Oct. Possible reasons: 1. TV show season; 2. I was very busy…